Name a Seat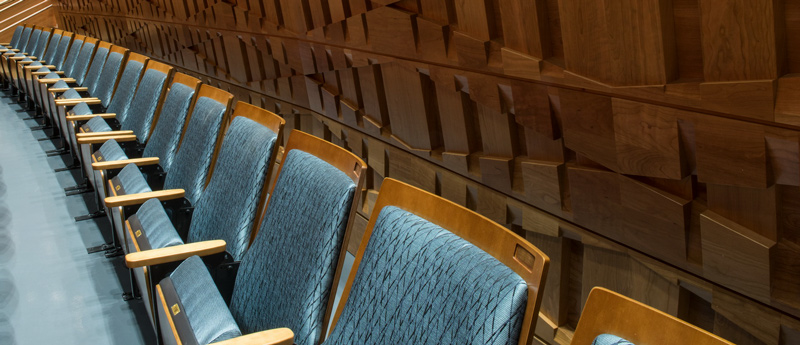 Chapman University invites you to become part of the vibrant story and history of Marybelle and Sebastian P. Musco Center for the Arts by taking your place in the spotlight and naming a seat in this extraordinary venue.
Naming seats in Musco Center for the Arts is a once in-a-lifetime opportunity to celebrate and shine a spotlight on family, friends, alumni, students, faculty, or even your personal passion for the arts. You may also choose to pay tribute to loved ones who have passed, creating a meaningful and lasting legacy.
In naming a seat, you support both the addition of this spectacular facility to the Chapman University as well as contribute to the William Hall Legacy Endowment for Musco Center for the Arts Programming. Bill Hall, dean of Musco Center for the Arts, has been a member of the Chapman faculty for more than 50 years, and has instilled and nurtured a love for the arts in thousands of students throughout his decades-long career as a master director, performer, and educator.
Name a Seat in the Spotlight Today