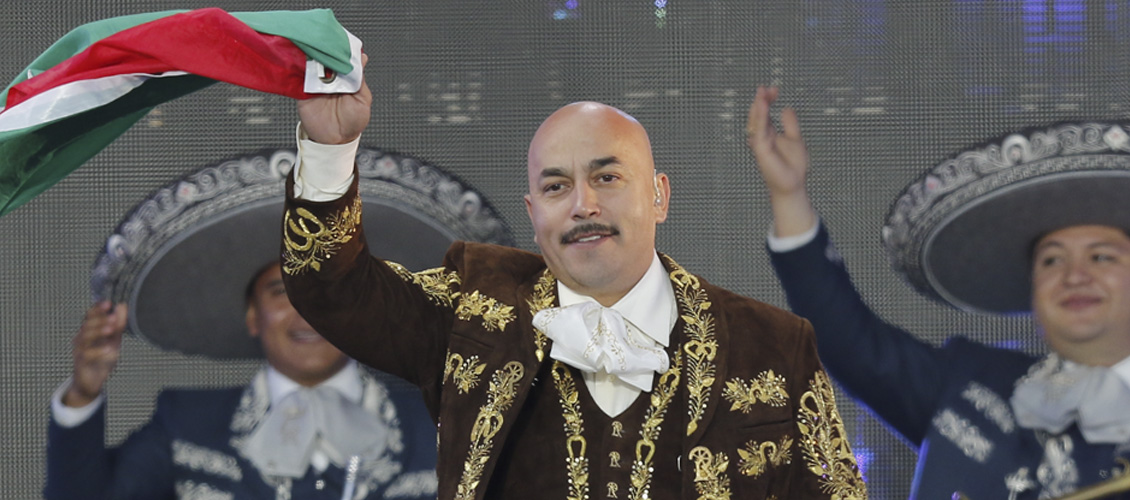 Musco Center for the Arts Presents Heartbeat of Mexico
Lupillo Rivera with Mariachi 
Sunday, May 26, 2019 | 6pm
With his signature style and mastery of Mexican regional music, including mariachi, banda, and corridos, Lupillo Rivera with Mariachi will cap off the year's Heartbeat of Mexico festivities. On his latest record – El Malo (The Bad One) – Rivera's macho personality, famous family, and true experiences come to life for his loyal fanbase.

Lupillo Rivera has long been a fixture in the world of Mexican music and entertainment. Born in La Barca, Jalisco, Rivera grew up in Huntington Park, California. Billboard magazine said that Rivera "epitomizes a new breed of regional Mexican artist, one that grew up listening to rap and Mexican music but that plays extremely traditional music."

His father, Pedro Rivera, ran a record label and studio, and early in his life, Lupillo filled in on vocals and scouted for talent at local venues. His sister, singer and actress Jenni Rivera, was a successful and deeply loved musician before her tragic death in a plane crash in 2012.

As a mainstay in the Regional Music scene, Rivera has released a steady stream of hit records, including 2009's Tu Esclavo y Amo which won the Grammy Award for Best Banda Album.
"A new breed of regional Mexican artist."

– Billboard
---
About Heartbeat of Mexico Festival
Discover the cultural depth and richness of traditional and contemporary Mexican and Mexican-American arts and entertainment with free and ticketed events throughout the weekend including immersive activities for kids and families. Heartbeat of Mexico honors Mexican culture, traditions and family, and encourages everyone, from all ethnic backgrounds, to share in the beauty of Mexico's rich history, music, and art.
A Musco Center World CAFE event presented in association with the Chapman Latinx Staff and Faculty Forum.
---
Parking
A no-charge parking pass is included for all Musco Center performances when you choose the print-at-home ticket option – it will be included in the e-ticket attachment emailed to you.
Box Office
The Musco Center Box Office is open Tuesday through Thursday from 12-6pm and one hour before shows.
Other Questions?
Call Musco Center for the Arts at 844-OC-MUSCO (844-626-8726) or email info@muscocenter.org.