Host an Event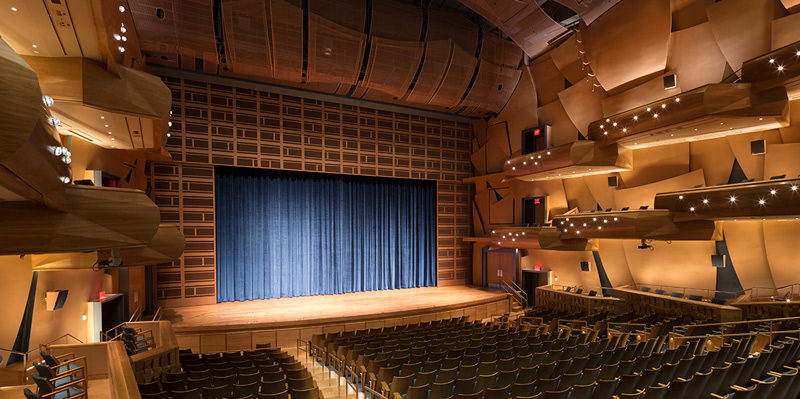 At this time, Musco Center is unable to accommodate rentals outside of Chapman University for the 2021-22 season. We apologize for this inconvenience and look forward to working with you in the future.  
---
Requests for reservation dates can be made after dates have been set for College of Performing Arts (CoPA), Musco Center Presents, University Executive, and Artistic Affiliate Use. These entities have priority during the Chapman University Academic Year – August-May (excluding Mondays, Thanksgiving, Winter Break, Interterm, and Spring Break).

Reservation requests by Other University Departments, University Recognized Organizations, and Non-University Rentals received at any point prior to the booking period end date will be randomly ranked for preference. There is no advantage to being the first person to submit a request prior to the booking period end date or to duplicate submissions. All requests received after the booking period end date will be considered in the order received.

For University Departments other than CoPA, rehearsals, in general, may only be accommodated on the same day as the event. Non-University Users may elect to purchase an additional day, if available, for rehearsal and load-in at 1/2 the performance day rate.
---
Musco Center accepts applications according to the following use priority and schedule:
Chapman University's College of Performing Arts – for the academic year only (priority ends November 15)

Musco Center Presents and University Executive Use (priority ends March 15)

University Departments & University Recognized Organizations (Reservations begin April 1)

Non-University Rentals (Reservations begin April 1)
---
Once Chapman University's priority uses have been scheduled, Musco Center is made available to Non-University organizations for purposes that are consistent with, or enhance the mission of, the University and are in the interest of the community. Musco Center reserves the right to define and determine the appropriateness of a request to use the facility, subject to review by University Administration, as some proposed activities and events may be inconsistent with the educational mission of the University and Musco Center. Events are chosen based on educational and cultural value, not the maximization of profitability. There are, however, substantial costs and fees associated with the use of Musco Center that is the sole responsibility of Non-University Users.
Musco Center seeks to accommodate the largest number of users while achieving its educational goals, financial obligations, and provide time for facility repair and maintenance. Therefore, submission of an application does not guarantee an applicant a commitment of the requested date. The review period for an application is 14 days from receipt. When requested date(s) are not available, Musco Center will attempt to accommodate on an alternative date. No more than two dates will be held.
Musco Center does not accept:
Non-University bookings for religious or political events
Bookings for any weddings or wedding receptions
Youth groups not associated with meritorious art schools or programs at least high school-aged.
---
We are unable to accommodate rentals at this time. If you have more questions regarding rentals please contact rentmusco@chapman.edu.